Microsoft Teams
At the heart of a great team is great communication
Chat, meetings, calling, collaboration, and more
Teamwork Made Easy
Connect your teams with the experience they love, in the Office applications they use every day.
Chat from anywhere
Share your opinion, and your personality. Send gifs, stickers, and emojis in a group chat or in one-to-one messages.
Meet from anywhere
Instantly go from group chat to video conference with the touch of a button. Teams of 10 or 10,000 can meet in one place, no matter how many places they're in.
Call from anywhere
Never yell "who just joined?!" ever again. Use Teams calling, Phone System, Calling Plan, or Direct Routing to take the stress out of conference calls.
Collaborate from anywhere
Never do that frantic, searching-for-files thing ever again. In Teams you can access, share, and edit Word docs, PowerPoint, and Excel files in real time.
Online meetings & video calling
Get your team on the same page with impromptu meetings and audio or video calling.
Collaborate with up to 250 users
Communicate and collaborate with teams large and small. Host meeting & video calls with up to 250 users
Guest access
Grant people outside your organization access to existing teams and channels in Teams.
Screen sharing
Choose what you show in a chat or meeting: your desktop, a specific app, a presentation, or a file.
Background blur
Eliminate distractions and ensure meetings run smoothly with background blur.
Real-time collaboration with Office
Work together using Office apps for web including Word, Excel, PowerPoint, and OneNote.
Coauthoring
Access, share, and edit Word docs, PowerPoint, and Excel files in real time.
File sharing
Share files with colleagues and work on them together.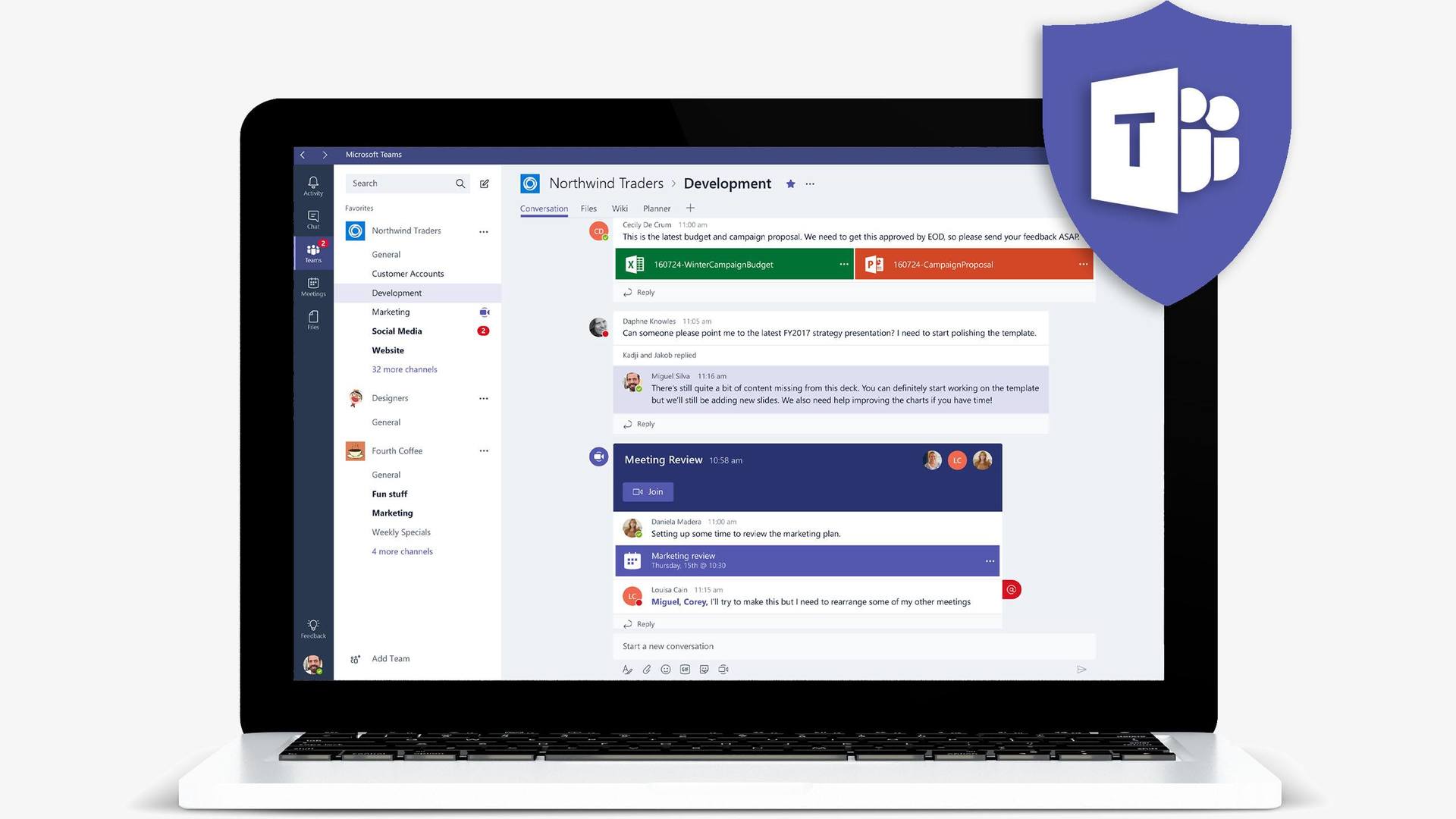 Team and personal file storage
Enjoy 10 GB of team file storage and 2 GB of personal file storage per person.
Security and compliance
Help keep information secure with Microsoft Teams data encryption at rest and in transit.
Downloadable Content
Get the most out of Microsoft Teams with these resources and webinars.
Contact Us To Get Started
To get started complete and submit the form below, call, or email us to be connected with a representative.
Send Us a Message
Send us a message and one of our representative will get back to you.
Call Us
Call us to connect directly with one of our representative.
Email Us
Email us and one of our representatives will get back to you.